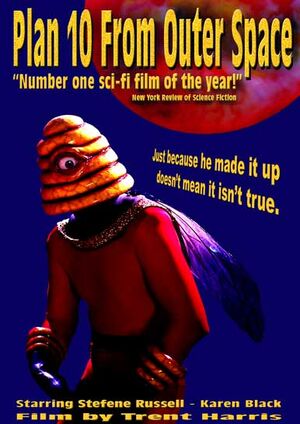 "Plan 10" features the first onscreen appearance of detective Tex Murphy. Originally, Chris Jones & Doug Vandegrift got together to create a very serious movie to debut for Halloween 1989. What was supposed to be a cinematic masterpiece quickly devolved into truly terrible "B" movie cinema due to numerous production problems including cameras breaking, film stolen, cameras stolen, lost sound, bad edits, outdated equipment, multiple formatting disasters, and – of course – bad acting.
Beside Tex Murphy, characters like Sylvia Linsky and Sonny Fletcher appears in the amateur movie. The events are not canon.
Ad blocker interference detected!
Wikia is a free-to-use site that makes money from advertising. We have a modified experience for viewers using ad blockers

Wikia is not accessible if you've made further modifications. Remove the custom ad blocker rule(s) and the page will load as expected.